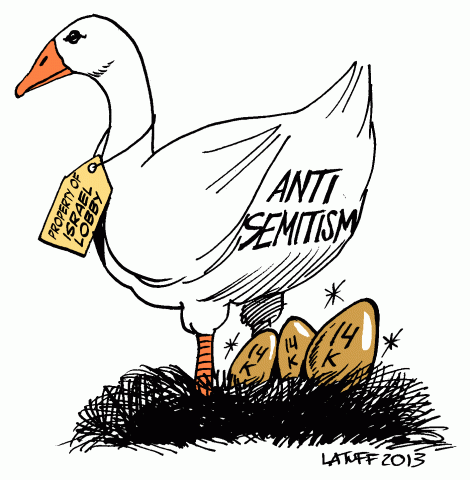 "The goose that laid the golden eggs"
---
By Carolyn Yeager
DID YOU NOTICE THE 'MASSIVE SURGE' IN ANTISEMITISM in America in 2017? An eighty-six percent rise in the first three months is the figure that has been disseminated by the influential Anti-Defamation League (ADL). Many other Jewish organizations and writers joined in the chorus, calling for "something to be done" to stem this alarming, rising tide. They called for special protections to be afforded to Jews in their schools, neighborhoods and community centers, and new laws to be passed against hate speech, and even against antisemitism itself. Possibly American's constitutional First Amendment right of free speech should be amended to prohibit certain kinds of speech.
All this has been thrown about, and it continues to be featured by the media every time another Jewish organization or Jewish writer decides to bring it up again. Now 6 months into 2017, there has been no diminishment in the furor or the statistical claims, even though all of the increase has been discovered to have been hoaxes carried out by two unrelated individuals, one a Jew and one an African-American, who had no anti-Jewish feelings at all.
These two individuals selected Jewish targets for their hoaxes because they knew it would cause the maximum reaction and upset to law enforcement, being that Jews have built concern for their own safety and security into a major concern for society as a whole. They have tied "antisemitism" to "the Holocaust" and to the threat of "another holocaust." It is no stretch to say that evidence of antisemitism is good for Jews, and they know it. Therefore, it has become their #1 issue, even ahead of the Holocaust. The Holocaust happened, they say, because of antisemitism, so antisemitism is the greatest illness in our social order and must be cured.
In spite of the fact that these two men have been apprehended, and their responsibility for the crimes confirmed, the cries of "rising antisemitism" have not subsided. Their hundreds of hoaxes are still being used as proof that antisemitism is worse than ever and Jews need to be protected from it. What could more clearly show that we're dealing with just another campaign to get-get-get by organized Jewry, not only from Goyim society (with it's seemingly unlimited funds) but also in the form of donations from Jews to their own organizations created to protect them (ADL, WJC, AJC and so many more).
First hoaxer: Black journalist Juan Thompson pleads guilty to making anti-semitic threats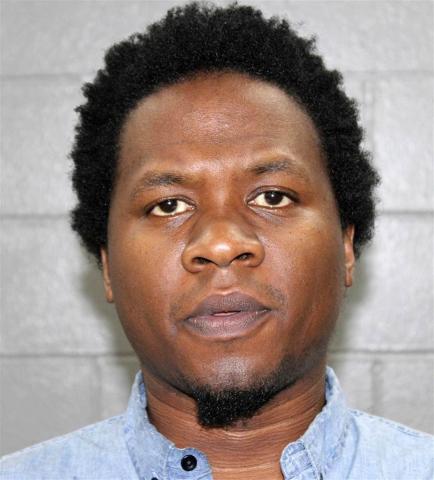 On Tuesday, June 13, 2017, Juan Thompson pled guilty to one count of cyber stalking and one count of making hoaxbomb threats as part of his campaign to harass and intimidate a white woman [designated as Victim] who had broken off a relationship with him.Thompson admitted in U.S. District Court (New York) to communicating at least 12 threats to Jewish Community Centers and other organizations in the woman's name. Thompson faces a maximum 5 years in prison for each count.
Thompson had a history of making up stories and had been fired in 2015 from his job at The Intercept after he was accused of fabricating an interview with a supposed cousin of white mass murderer Dylann Roof.
The 31-year old Thompson started his campaign in July 2016 by sending an email to Victim's employer, making false allegations that she had broken the law, and that she possessed child pornography. He used an internet protocol (IP) address that he had once used to access his social media. When confronted by law enforcement on Nov. 22, 2016, Thompson denied that the IP address was his and claimed that his email account had been hacked.
On or about Feb. 21, 2017, the Anti-Defamation League (ADL) received email threats to their Manhattan office that indicated that the Victim was behind the bomb threats against Jews and that she was planning to make more threats the next day. That following day, a call was placed to ADL stating that explosive material had been placed in their midtown Manhattan office.
Thompson also made some of the threats in his own name in an effort to make it seem as though the Victim was trying to frame him. On or about February 7, 2017, a JCC in Manhattan received an emailed bomb threat from an anonymous email account that stated: "Juan Thompson put two bombs in the office of the Jewish center today. He wants to create Jewish newtown tomorrow."
To further make himself look like the victim, Thompson sent a tweet on Feb. 24 that said: "[S]he [Victim], though I can't prove it, even sent a bomb threat in my name to a Jewish center, which was odd given her antisemitic statements. I got a visit from the FBI. So now I'm battling the racist FBI and this vile, evil, racist white woman." On Feb. 26, he also tweeted, "The hatred of Jews goes across all demos. Ask NYC's [Victim's employer]. They employ a filthy anti-Semite in [Victim]. These ppl are evil."
Thompson is scheduled to be sentenced by U.S. District Judge Kevin P. Castel on September 15.
His arrest came after five waves of bomb threats were made at JCCs and Jewish schools nationwide this year. The JCC Association of North America reported a total of at least 100 incidents in 2017 alone. No bombs were found at any of the locations.
The not-too-bright Thompson was responsible for only 12 of the bomb hoaxes. So who did the bulk of them?
Second hoaxer: 18-year old Jew Michael Ron Kadar is linked to at least 245 threatening telephone calls to Jewish community centers in the US between 4 January and 7 March 2017.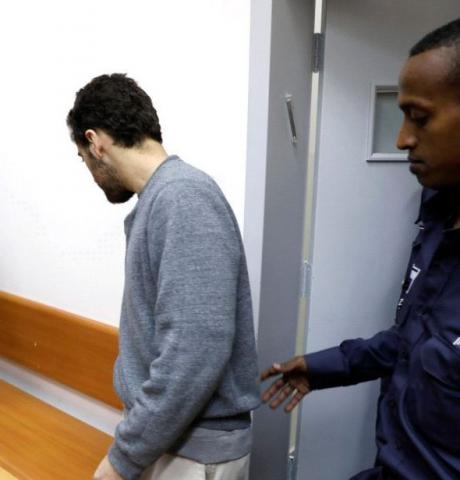 This American-Israeli youth, working from his bedroom in his parents' home, has been indicted in Israel on thousands of counts of drug dealing and child pornography, bomb and shooting hoax calls in Australia, New Zealand, Britain, the US and Israel.
The FBI solved the cyber-crime by finding one mistake the teen made when he forgot to use the masking technology he had to hide his real location, and it was revealed. When they went to the home, Kadar told the FBI he "did not do it", referring to the bomb threats, even though no officer had mentioned them yet.
Kadar also has a speech impediment that matched the one in the recordings of the calls. He used the masking technology to disguise his voice.
Charges against Kadar were filed in Florida and Georgia. In a statement, the JCC Association of North America praised the "leadership and determination" of Attorney-General Jeff Sessions and federal investigators.
Police and legal authorities in Israel have placed a lock-down or blackout on information about the perpetrator – not even his name is known in Israel – so what his reasons might be for carrying out the extensive hoaxes remain speculative at this point. Israel, which refuses to allow his extradition to the US, says the motive was money, that he was collecting payment from Internet clients using bitcoin, and reportedly had almost $500,000 in his bitcoin account at the time of his arrest.
Michael Kadar has been home-schooled by his American born mother who says he cannot function in a regular classroom. Both parents say their son is autistic and has an inoperable brain tumor that interferes with his mature judgment. However, the elder Kadar has also told the press that he has several inoperable brain tumors himself, that it's apparently genetic, but he is not autistic. The father works in IT, which makes it difficult to understand how he didn't have a clue what his son was up to.
Are the Kadars useful tools of the Mossad?
My question is whether Michael Kadar was being used by the Mossad—perhaps father and son both—in its worldwide campaign to publicize "antisemitism" in the furtherance of Israel's strategic goals. After all, the spy agency's original purpose was said to be to coordinate the military intelligence and internal security services with the foreign office's "political department".
So it seems reasonable. What Kadar did was too large an undertaking for one handicapped boy to accomplish on his own – in secret. I mean, he brought down passenger jets; he bribed people, including a Republican state senator in Delaware! The US Departent of Justice charges against him include conveying false information to police, cyberstalking, and making threatening calls to about 200 institutions. And this was only a fraction of what he's accused of doing.
Are the Israeli authorities exaggerating some of the charges against Kadar so they can keep him for themselves because they have the greater crimes? Why is it so important to them that they control what comes out about the boy and his family that they refuse to cooperate any longer with the USA? One thing is sure, we'll never get the true story now that Israel has taken full control. But at least, thanks to the FBI, the ambitious coordinated plan to push the "rising antisemitism" meme in 2017 has been foiled. It was a false flag set-up—in my opinion, very likely the work of the Israeli government itself.