January 28, 2018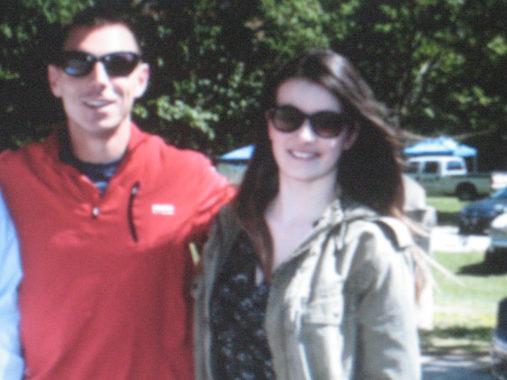 (left, former Ontario Conservative leader Patrick Brown and assistant Chelsea Nash) 
Patrick Brown was shoe-in to become
the next Premier of Ontario in June. But then a
former assistant, Chelsea Nash, remembered a night in
2013 when he wanted sex. He resigned last week.
Men are losing their jobs for what is commonplace heterosexual behavior. In a Communist system, jobs are an extra-legal
form of control. 
By Henry Makow Ph.D. 
Last week three more men in Canada reigned their jobs because of reports of "sexual impropriety."
In the first case, Federal Minister of Sports and Disabilities Kent Hehr, a paraplegic, 
made "sexually suggestive" comments
some years ago in an elevator. These comments which include "you're yummy" made a woman "feel unsafe."
The other two cases make clear that thousands of men are at the mercy of any women who may wish to extract their revenge by reporting an unwanted sexual overture on social media. Rape is a crime. Until recently, trying to bed a woman was not.
The details of Ontario Tory leader Patrick Brown's faux pas indicates that what for centuries was a standard sexual seduction has retroactively become a crime.
Frank Magazine reports 
 that after a social event, Brown got his somewhat inebriated Constituency Assistant Chelsea Nash to come back to his apartment where he attempted to engage in the soon-to-be prohibited act of heterosexual intercourse:
"The next thing I know he's kissing me. Sitting beside me, kissing me…and then I kind of just froze up. He continued to kiss me and he laid me down on the bed and got on top of me. I remember consciously trying not to move my mouth, and I was just not moving, so I was laying there immobile and he kept kissing me. I felt it was sexual. I remember I could feel his erection on my legs when he was on top of me., so I felt it could have gone to sexual intercourse if I had not done anything. I would characterize that as a sexual assault." 
I have no use for Patrick Brown who as PC leader failed to oppose Katherine Wynne's sex ed program which grooms Ontario school children for her fellow homosexuals. However, I would not characterize Patrick Brown's behavior as sexual assault. It was a man ineptly trying to seduce a woman, something that happens millions of times every week, especially on college campuses. The seduction attempt ended when she finally resisted.
PAUL BLISS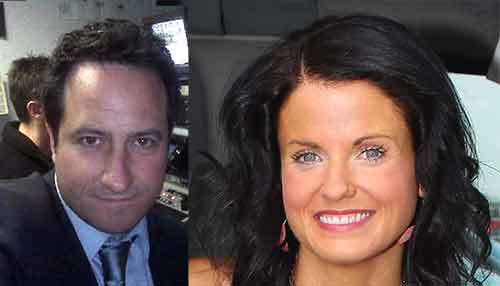 Apparently, she invited him for coffee and instead, he offered to give her tour of the broadcasting facilities. Afterward, they returned to his office where:
She alleges that he then started kissing her and "pushing on the top of my head" as a signal that he wanted oral sex.
"I'm not giving you a b– j- in your office," she says she responded.
Brown claims the reporter also exposed his penis to her.
Brown wrote that she kept silent about the alleged incident for 12 years, and had been struggling in recent months with whether to reveal it.
She said she had been thinking about the #MeToo movement of women coming forward with stories of sexual harassment, and reading about the resignation of Ontario Progressive Conservative leader Patrick Brown.
He stepped down early Thursday morning, hours after CTV reported that two women have come forward with sexual misconduct allegations against him — allegations that haven't been verified by The Canadian Press.
In a post on Twitter Friday night, Bridget Brown wrote that she decided to come forward now because she had noticed a "dearth in #MeToo stories coming from Canada, specifically from media in Canada."
CONCLUSION
"I'm not giving you a b– j- in your office," she said.  Apparently, the location was a problem. What about the women who want men to come on to them but in a different way?
I am not condoning the approach of either of these two men but clearly, they are losing their jobs over sexual overtures that are pretty commonplace. In neither case were these women forced to engage in sex.
What we have is a witch hunt against males that could decimate the workplace and open the doors for yet more women hires. At the same time,
normal heterosexual behavior, while lamentable, is being treated as a pathology and virtually criminalized.
 Women are being indoctrinated to seek power rather than love. What better way than to impugn men for unwanted advances. Potentially millions of men are at the mercy of a woman in their past with an ax to grind. They can invent a story. This is blackmail and emasculation on a grand scale.
Clumsy and offensive yes, what these three men did many years ago are not career-ending offenses.
Society's lynch-mob mentality is reminiscent of Stalin's Russia or Mao's China. Society has lost its grip on reason and succumbed to cult-like behavior.
—-
Related